Today, let's take a little break from the business of wine and talk about one of my favorite parts of the wine experience: glassware. Oh, how I love wine glasses and flutes and decanters and stemware of all kinds! If you've ever sipped wine from a tumbler, or a mug or one of those red plastic frat party cups, you've probably noticed that the drinking vessel is a huge part of the way that you perceive and enjoy wine.
The FiancO and I have been registering for our own real stemware (So long, IKEA glasses, we've enjoyed breaking one of you every week and not caring…) so this topic is top of mind, and in my hunt for the sexiest, most elegant glasses, I've come across some very, very cool designs in glassware.
Here's an amazing compilation of unusual and creative glassware. Kudos to the self-stirring tea glass and the happy people reversible glasses for design and functionality, but I think my favorite on the page is the Float Tea Lantern by MoloDesign. It took all my willpower, and then some, not to register for this beauty.
And then there are Kacper Hamilton's 7 Deadly Glasses, which he says, "are based on the 7 deadly sins. Each glass encapsulates a sin, which is revealed through the ritual of drinking. The '7 Deadly Glasses' are about celebrating passion and encouraging the user to be sinful in a theatrical fashion." Hardly surprising, my favorite is gluttony:
For our everyday barware, however, we're going with something a little less provacative. I love the flared edge of these Zelda martini glasses from Crate & Barrel: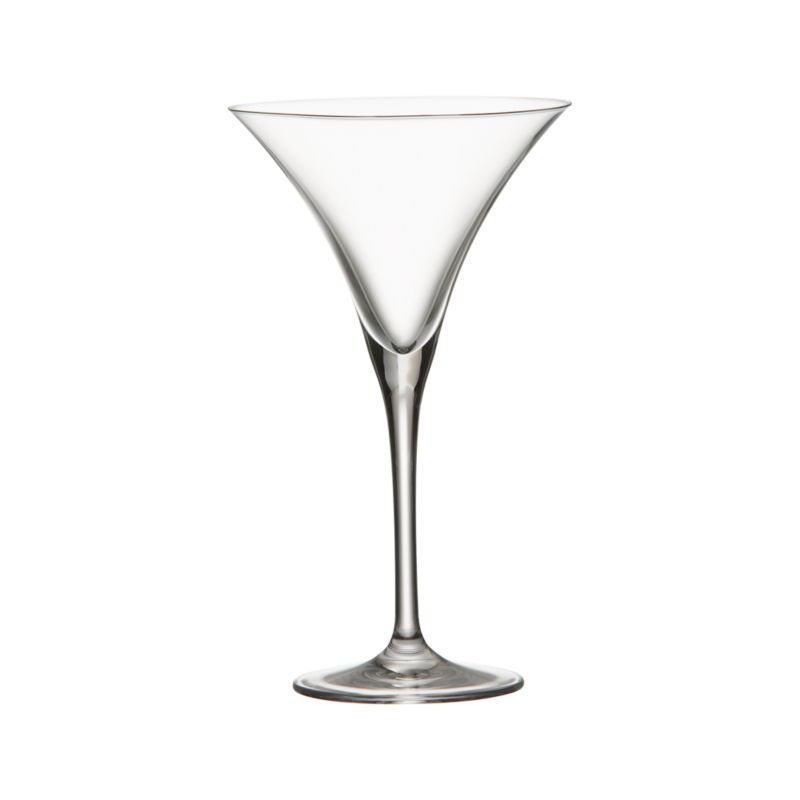 And I can't stop looking at these delicate Denby "Oyster" flutes that look like closed roses:
What do you think? I see many happy sips in our future.